Alland & Robert finished the year 2021 with a 10.4% increase in  turnover. This was driven by the overall rise in demand for acacia gum. In 2022, we will continue our growth in new markets. Here is an overview our (many!) current and future projects.
A new production line, expanded product ranges, and recognition of the nutritional qualities of acacia gum are some of the developments and projects which will shape the coming months at Alland & Robert.
To support our intense activity in 2021, we have already recruited twenty employees in the R&D, Production, Quality, Logistics and Sales teams. This trend is set to continue.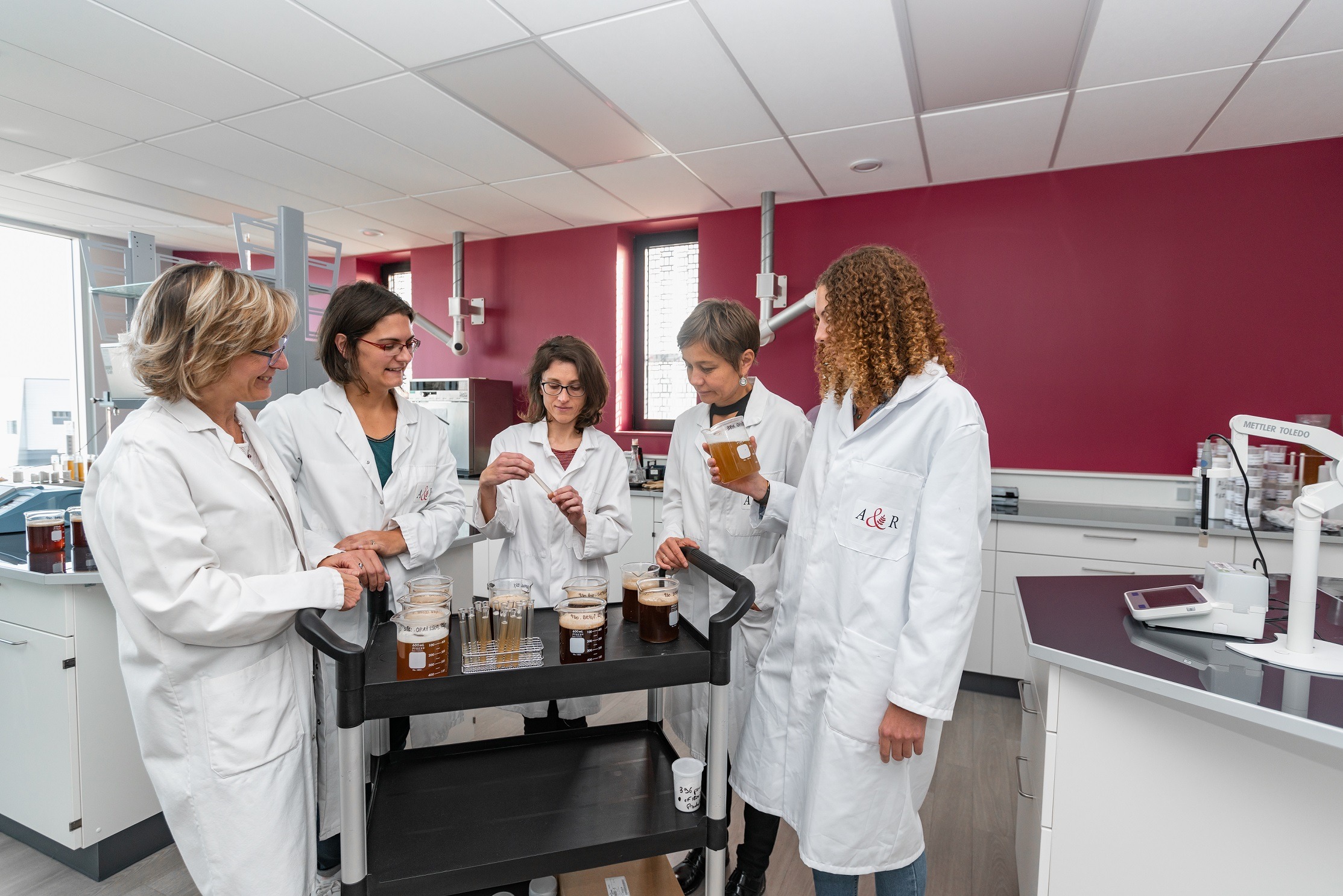 A fourth production line to be built in Normandy
In 2022, Alland & Robert will begin constructing its fourth production line in its Saint-Aubin-sur-Gaillon factory in the department of Eure. "The €11 million investment we announced at the end of 2020 is coming to fruition. This project will ultimately increase our production capacity by 45%, of natural gums." adds Charles Alland, deputy general director.
The launch of DemeCare®, a new range of natural gums for cosmetics – COSMOS certified !
The Demecare® range features twelve products made with two natural gums, gum sterculia and gum acacia. Since it was founded, Alland & Robert
has been developing a comprehensive knowledge of natural, plant-based gums. Alland & Robert is now providing its expertise to cosmetics brands for the formulation of clean, sustainable, organic skincare and beauty products to address the needs of today's consumers.
The United States Food & Drug Administration (FDA) recognises the nutritional qualities of acacia gum
At the end of December 2021, the FDA announced that it intended to include acacia gum in the FDA definition of dietary fibre, rubberstamping the results of several clinical studies by a working group of manufacturers including Alland & Robert. Two specialist clinical nutrition laboratories, including a university, designed and conducted these tests. According to the studies, acacia gum specifically reduces blood glucose and insulin levels when included in meals with carbohydrates. "This FDA decision will be felt beyond the United States as many countries apply the FDA guidelines in their local markets. It also confirms the benefits of acacia gum on human health," explains Violaine Fauvarque, communications and marketing manager.
Acacia gum can improve the nutri-score of biscuits from C to A
Following its study into the gut health benefits of acacia gum (insert link), Alland
& Robert conducted various trials on biscuit formulations. We wanted to demonstrate that acacia gum helps formulate healthy and natural biscuits. The key finding of the trials was that the Nutri-Score of a classic multigrain biscuit recipe improved from C to A, the best rating, as sugar was reduced by 30% and acacia gum was introduced.
Acacia gum also had a positive impact on the texture, crunchiness, and  crumbliness of biscuits. In nutritional terms, acacia gum enhances them with prebiotic fibre with high digestive tolerance, which is particularly useful for people with irritable bowel syndrome or who are sensitive to the presence of FODMAPs. This will whet the appetite of manufacturers in the extremely promising biscuit market, who are always looking for innovations to improve their recipes.
Concrete commitments to combat global warming
Alland & Robert also intends to bolster its short-term environmental  commitment. By 2025, the company will reduce its greenhouse gas emissions per kilogram of processed rubber by a fifth. "These objectives are specific and realistic, and are in line with the 2015 Paris Agreement," explains Violaine Fauvarque, communications and marketing manager. To this end, the firm has established a concrete action plan based on its carbon footprint updated in 2020. Several levers will be used, and will concern freight, packaging, and training staff to adopt green habits. The biggest progress will be made in reducing greenhouse gas emissions in the production workshops. At the same time, Alland & Robert is continuing its reforestation initiative in the Sahel and its investment in the Great Green Wall through the Alland Company Foundation. This African project is designed to create a "green barrier" to the desert by planting trees over 8,000 km in around twenty African countries. This initiative has allowed Alland & Robert to plant over 8,000 trees since 2020 and it has been able to support projects that help local communities live off forest products.
French market supported by agreement with new distributor
To undergird its growth in France, Alland & Robert signed an agreement with Firmalis at the end of 2021. Firmalis specialises in the distribution of speciality ingredients and flavours to the food and nutraceutical sectors. Its teams will complement those of Alland & Robert in France. As well as supporting business
development, Firmalis will be able to offer customers tailored and proactive solutions.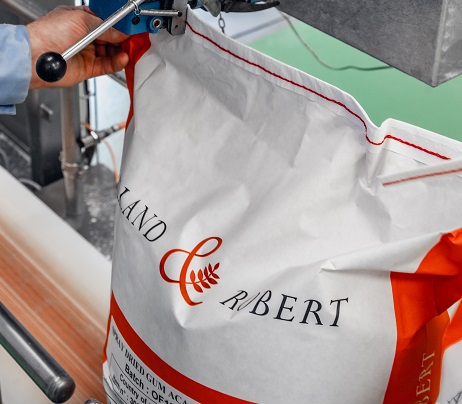 Organic acacia gum launched for the public in France
Alland & Robert declared the launch of its new organic acacia gum for the French public in late January 2022. Acacia gum is now available for kitchen enthusiasts to purchase on Greenweez and Shopify. "By offering acacia gum, Alland & Robert is meeting the requirements of consumers who want a healthier, more natural and organic diet," explains Anne-Sophie Alland, head of strategy and development. To introduce the public to the properties of acacia gum, it has jointly developed recipes in with Clémence Catz and Vanessa Fouquet, two authors and chefs who specialise in plant-based cooking.