Acacia gum is a natural source of fiber that will bring benefits to any food & beverages.
Acacia gum is safe and natural ingredient, and comes from an exudation of wild acacia trees growing in the African desert. From a chemical point of view, acacia gum is a complex polysaccharide. Also know as acacia fiber, gum arabic or E414, acacia gum is recognized as a dietary fiber and can be added to any product formulation to increase the percentage of fiber.
An ideal ingredient for natural and healthy products formulation
100% plant based and natural, acacia gum can be present in food and beverages as texture agent, emulsifier, stabilizer, and for its high fiber content.
Acacia gum can be easily added in any formulation of food and beverages: it does not impact the taste or color of products, and has a low calorie count. Alland & Robert research has proven that acacia gum is resistant to acidity and heat, and has a very slow fermentation, which means a very small evolution of the fiber content during the shelf-life of food products.
In addition, acacia gum is ideal for the formulation of food and beverages that contain low fat or low sugar, and of vegan products, because acacia gum helps to compensate the loss of texture, volume and mouthfeel. These qualities makes acacia gum ideal for dietary applications and supplements and for fiber enrichment purposes.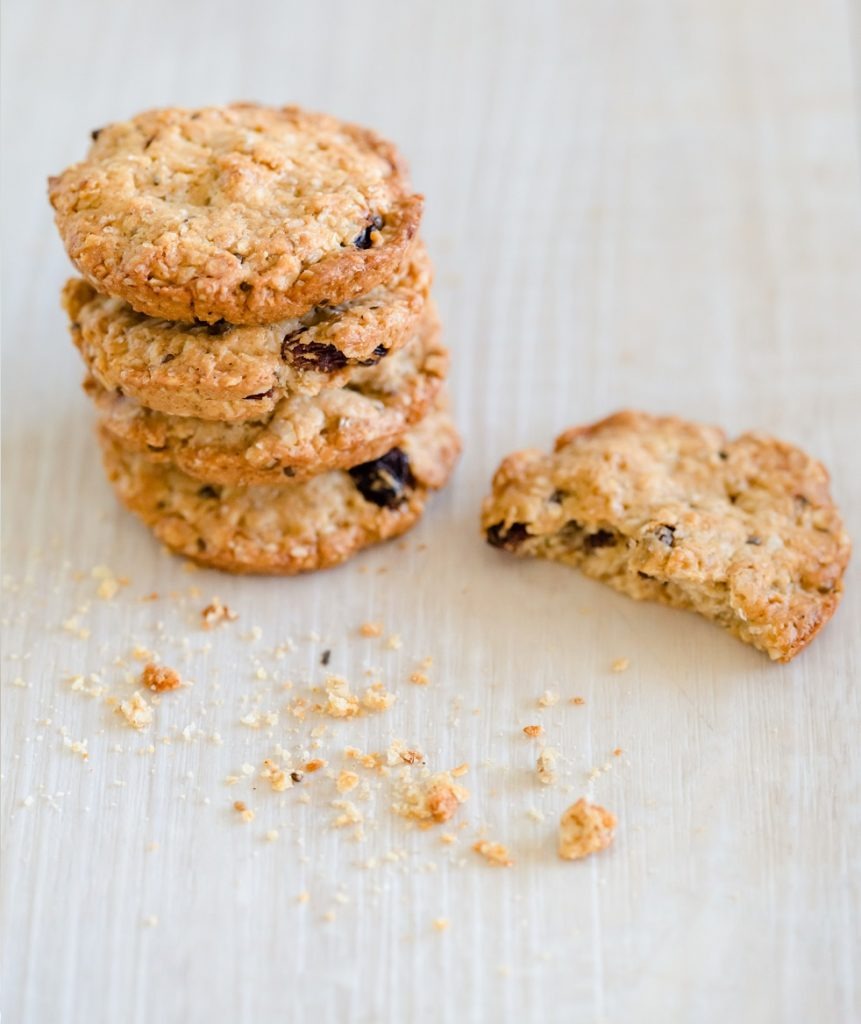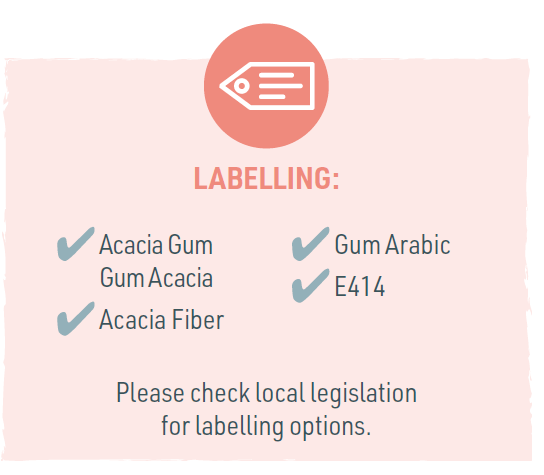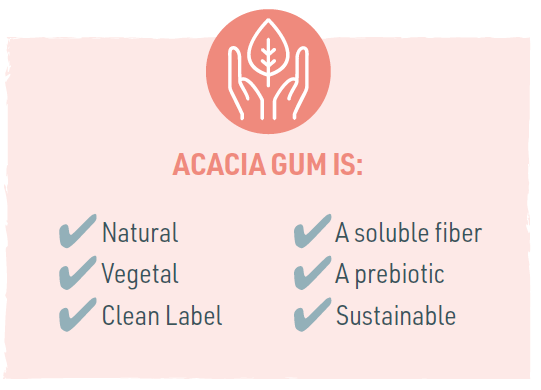 The FDA approval: a decision with international repercussions 
Since december 2021, acacia gum  has been approved by the American FDA as a dietary fiber, and can now be classified as a fiber for nutrition labelling purposes in the United States.
Strong scientific literature demonstrates that acacia gum is a fibre. The FDA agreed that acacia gum has physiological effects beneficial to human health, such as the reduction of blood glucose and insulin levels after it is eaten with a meal containing a carbohydrate that raises blood glucose levels. Two laboratories specialized in clinical nutrition, including a university, designed and carried out these tests.
"This FDA decision will have an impact beyond the United States as many countries apply US Food and Health Authority guidelines in their local markets. It also confirms the benefits of acacia gum on human health," explains Dr. Isabelle Jaouen, R&D Director at Alland & Robert.
In Europe, acacia gum is recognized as a fiber and there can be allegations depending on the dosage, such as "high in fiber" or "source of fiber".
A prebiotic fiber with a positive impact on gut health
Acacia gum is a prebiotic fiber, which means several studies have shown it has a positive effect on the microbiome and helps the growth of beneficial bacteria in the gut.
Acacia gum generally supports the human microbiota and is used in formulation for lowering the glycemic index of food products. Highly soluble in water, acacia gum is very low in calories very slowly fermented, which means a very small evolution of the fiber content, and a great digestibility and tolerance, which meet the needs of people with IBS (Irritable Bowel Syndrome) or sensitive to FODMAP.
In addition, Alland & Robert studied the benefits of acacia gum on gut health through a large consumer study in 2021. Our results evidenced that our product improves global digestive wellness and relieves the symptoms of intestinal discomfort. The intake of acacia gum has a beneficial effect on global consumers' health, and thus acacia fibre is an efficient ingredient for the formulation of gut health friendly food and beverages.
ACACIA FIBRE, a natural, vegetal and safe  range of acacia fiber by Alland & Robert 
Alland & Robert created ACACIA FIBRE, a specific range that offers a guarantee of minimum 90% fiber content (international method AOAC 985-29).
All products from the ACACIA FIBRE range contain only one ingredient: natural acacia gum. Alland & Robert provides both seyal and senegal grade references, and all products are available organic or conventional. Our manufacturing process does not include any chemical transformation of the product, which keeps its functional and nutritional properties intact.
ACACIA FIBRE products are certified non-GMO and suitable for vegetarian and vegan diets. Our technical assistance provides tailor-made solutions to help you formulate healthy, safe and natural products. We are the international expert of acacia gum since 1884.
Adding more fiber, an important and necessary evolution for the world population
Many studies point out that consumers all over the world do not eat enough fiber daily. Fiber deficiency is a health topic for millions of people, as it can lead to irregular bowel movement, constipation, blood sugar fluctuations, lack of satiety after eating or a rise in cholesterol levels.
A "miracle ingredient", acacia gum combines nutritional, functional and environmental strengths with unique properties to respond to the need for more fiber, as well as other consumers demands such as more natural, plant-based,  multifunctional and sustainable ingredients.