Production
Throughout 6 generations, Alland & Robert has acquired a strong expertise regarding the production of natural gums.
Alland & Robert has built 3 spray drying towers, respectively in 2002, 2007 and 2013. This highly technical equipment provides production of instant soluble and spray dried grades of acacia gum.
We make every effort to provide customers with a safe, healthy products, and take the environmental and quality aspects into consideration at every stage of the production process.

---
A sophisticated supply chain
Alland & Robert has acquired a strong expertise regarding the production of acacia gum and karaya gum, and has improved the production lines and work safety a lot over the years. The production process has also evolved to allow Alland & Robert to manufacture tailor-made products that follow customers strict specifications, and to develop products dedicated to certain functional properties or specific applications.
Every year, Alland & Robert is investing to improve the process and respect the environment.

Production investments
Alland & Robert has regularly invested in production equipment for years. Recent examples of investments include: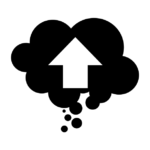 The installation of an evaporator system, which aims at concentrating some of our industrial liquids, and save water and energy in the manufacturing process in the spray-drying tower, while increasing production. At the same time, Alland & Robert purchased a robot to palletize bags under the control of the operator. This system minimizes the physical effort made by our factory operators. Furthermore, it decreases Alland & Robert energy consumption, and optimizes our energy cost per kilogram.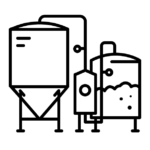 The purchasing of a decanter centrifuge, in charge of protecting and improving the efficiency of the main centrifugal device. This investment has allowed a reduction in energy and water consumption, and will furthermore allow an optimization of current equipment.
Studies and work on the recycling of the water waste and the management of industrial waste with the local communities surrounding the factories.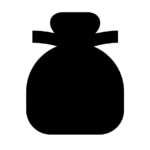 The receiving of raw material from Africa in Big Bags of 2 metric tons. In addition to purchasing several equipment that have been sent to our suppliers in Africa in order to allow them to load that type of packaging, Alland & Robert has changed invested in adaptations in the storing and manufacturing areas.
Electric trolleys to handle the Big Bags, and decrease noise and indoor pollution at the same time.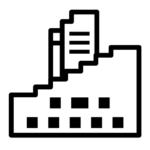 Various improvements of our facilities to optimize their functioning, being more efficient and energy-saving: automatic doors in order to keep the building closed at all times (electricity and heat saving), material to better separate raw material and finished products, services of fight against pests, etc…