Today, acacia gum is mostly used in the food industry. For the first time, international leader Alland & Robert makes powdered organic acacia gum available to French consumers.
100 % natural, vegetal and a prebiotic fiber, it is an ideal and multifunctional ingredients to cook at home!
Alland & Robert provides its expertise to consumers for the first time by launching powdered organic acacia gum packaged in a doypack of 150 grams net. The product is distributed online via French marketplaces Greenweez and Amazon.
There are 2 acacia varieties that exudate acacia gum. Alland & Robert's acacia gum available to consumers is senegal variety. It's the highest quality of organic gum with most functional properties.
Alland & Robert, commited to safe and natural products
Anne-Sophie Alland, Head of strategy & development at Alland & Robert, commented :   « Acacia gum is a real asset for cooks looking for healthy recipes. It is an extraordinary, multifunctional ingredient, but still little known in many countries. Its functional properties are so numerous that it is useful in a multitude of recipes, whether in pastry, baking, in sauces or soups.
It is Alland & Robert's unique expertise that allows us to share these diverse applications of acacia gum. Since 1884, Alland & Robert is an expert of this product and manufactures it for the food, pharmaceutical and cosmetic industries. around the world. Our investments in Research and Development on acacia gum are very important and allow us to have unparalleled technical expertise. Our research focuses on health topics such as sugar reduction, digestive health or formulating vegetarian products. »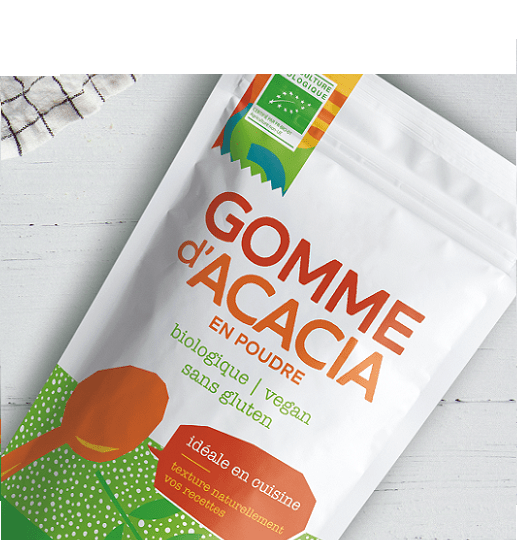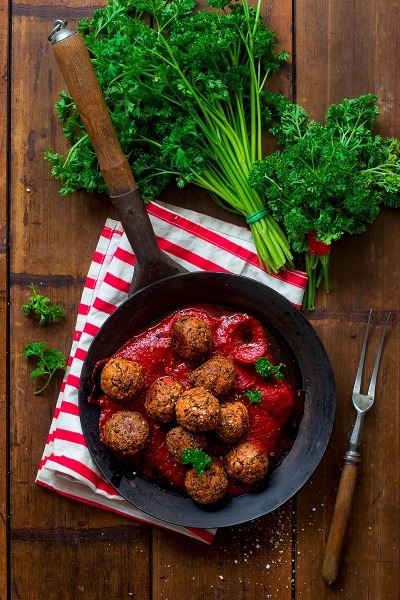 Acacia Gum, an easy ingredient for everyone's kitchen
Violaine Fauvarque, Marketing & Communication Manager at Alland & Robert, added:   « Acacia gum is a cooking ingredient already well known in many countries such as India and the Middle East.
However, two years of pandemic have prompted consumers to cook more at home, and to take an interest to new ingredients to diversify their recipes. At the same time, people are scrutinizing more and more the content of their plates and looking for naturalness.
Acacia gum meets these requirements because it comes directly from a tree and is minimally processed. It is a plant-based and natural ingredient that is simple to use to improve a recipe. In addition, it makes it easy to achieve vegetarian or vegan recipes, all this while providing fiber enrichment ! »
Cooking with acacia gum
In order to showcase to everyday cooks the possibilities offered by acacia gum, chefs Clémence Catz and Vanessa Fouquet have created recipes that are simple, healthy, but always delicious. With a convincing result, in terms of taste, texture and conservation!
Clémence Catz, author and creator, said that "acacia gum is always good for adding softness! I always recommend it in cake and bread recipes, and also in sauces and soups to which it adds creaminess. It is very useful in gluten-free recipes: removing gluten can give preparations a drier, more crumbly texture, and acacia gum helps to compensate this unpleasant effet, while helping the preparations to puff up better."
Acacia gum can simply be added to any preparation, usually at the same time as the flour, starch or any dry matter. It is effective at a rather light dose: between 1 and 6% of the total weight of the recipe.
Recipes are available online on Alland & Robert website (in French only) .