Alland & Robert is very proud to introduce its Company Foundation, a France-based non-profit organisation whose goal is to reinforce Alland & Robert's commitment towards the environment and the communities linked to natural gums.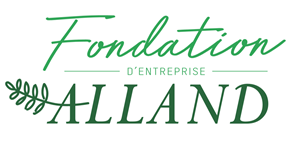 Purpose
The purpose of the foundation is to initiate, support and follow various projects in line with its mission in countries where Alland & Robert operates, and more generally in the African continent where most of our raw materials come from.
Mission
The foundation's mission is to make a difference within the communities where Alland & Robert sources natural gums. We focus our efforts on:
♦ Supporting communities through various projects related to education, health, infrastructures, women empowerment.
♦ Environment preservation and focus on the African nature and biodiversity conservation.
These projects are initiated and created thanks to the know-how of Alland & Robert, who has over 135 years of expertise in natural gums and partnerships with African communities.