Acacia gum
Producer of high quality Hydrocolloids
Are you aware that the hydrocolloids market is projected to be worth $ 11.4 billion by 2023? This is after experiencing a compound annual growth rate of 5.3% since 2018. Much of this growth is being driven by the expansion of various industries and the growth of new markets.
With the increase in demand, international quality standards have become even higher. This is why it is crucial to only work with a producer of high quality hydrocolloids.
Are you looking for an acacia gum supplier for the cosmetic or food industry? Read on to find out what to look for in a supplier of natural hydrocolloids.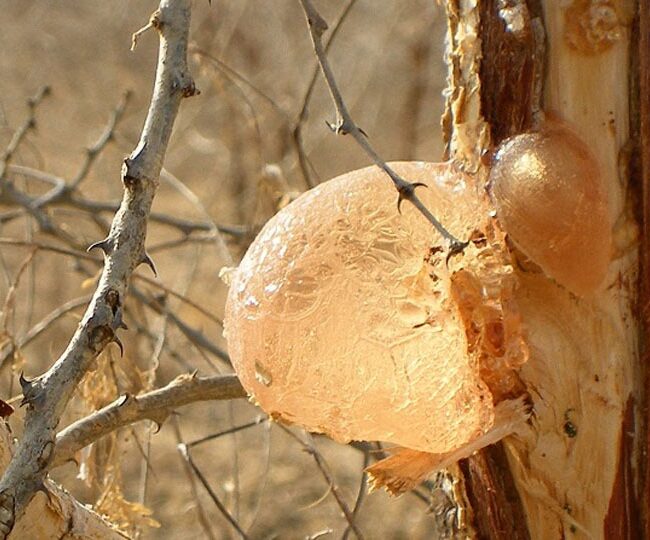 1. Experience
One of the biggest challenges natural gum suppliers face is sourcing for raw materials. The process is complicated, and suppliers must possess an in-depth knowledge of acacia trees and traditional practices and, foster strong relationships with local farmers.
As the demand for hydrocolloids increases, sourcing for natural hydrocolloids becomes even more difficult. For your company to operate smoothly, you need a reliable producer to meet your demand throughout the year.
Therefore, reliable producers have a network of reliable suppliers across the 'gum belt.' It is only from years of experience in the field and developing a robust network of suppliers that a hydrocolloid producer will meet your demand.
2. Use of Natural Harvesting Process
With acacia gum applications extending to sectors such as pharmaceuticals, soaps, food, and cosmetics, natural gum harvesting methods are important. This ensures that acacia gums fiber suppliers do not use chemicals, and no trees are damaged during harvesting, making the process more sustainable.
The natural harvesting method used by a supplier of gum Arabic E414 begins with tapping. This involves removing a strip of bark from the acacia plant and then making an incision. To protect itself from loss of moisture, the plant will then exude gum.
Exposure to air and other climatic factors causes the gum to dry up and become a nodule. After a few weeks, harvesters use a blade to cut out the nodules, which are then dried and sorted. Since this process only relies on using hands, the gum produced is 100% natural.
Who Can Use Acacia Gum?
Acacia gum is universally recognized as a safe and healthy compound. Though there are thousands of acacia species, only Acacia Senegal and Acacia Seyal have been approved for use. This is according to Food Codex.
Here are some of the industries that use Acacia gum:
Food Industry
One of the biggest uses of gum Arabica is beverages emulsions in soft drinks. However, it has many uses in the food industry, such as Arabic gum for confectionery coating. When used in foods, acacia fiber acts as a natural texturizer, emulsifier, and stabilizer. It also improves the mouthfeel of products and extends the shelf life.
Pharmaceutical industry
Thanks to its emulsifying, suspending, and stabilizing properties, acacia gum Senegal for pharmaceutics is invaluable in making tablets. It increases the viscosity and acts as a binder.
Cosmetic Industry
One of the largest and fastest-growing industries in the world is cosmetics. Acacia gum suppliers for cosmetics play a significant role in this sector. It is used in cosmetic products in rations of 0.001% to 9% of the formulation. It helps thicken the formula so that it adheres to the skin and acts as a natural film former.
Quality is Non-Negotiable
To get the best out of acacia gum, you must ensure that your hydrocolloids producer is keen to observe the highest quality guidelines and meet your needs. Reach out to us today for a consistent and reliable producer of high quality hydrocolloids.