Acacia gum
Acacia gum texturing supplier for bakery
What makes Acacia gum so useful for bakeries? Acacia gum is an ancient hydrocolloid, first used in Ancient Egypt, and made by a producer of high quality hydrocolloids. If you haven't heard of Acacia gum, you most likely know it by its other name — Gum Arabic. Acacia gum is a 100% natural product, sourced from the Acacia tree. Like every hydrocolloid, Acacia gum improves the quality of baked goods and Arabic gum for confectionary coatingis another application. The gum stops baked products losing moisture and their starch degrading, resulting in a longer shelf-life. Not only does Acacia gum improve shelf-life, but Acacia gum products improve consumer satisfaction of bread/baked goods by enhancing the pre-existing desirable properties. Acacia gum improves the texture of white bread and gluten-free varieties by enhancing softness. The color and smell of bread and bakes is also improved; two qualities that enhance consumer satisfaction.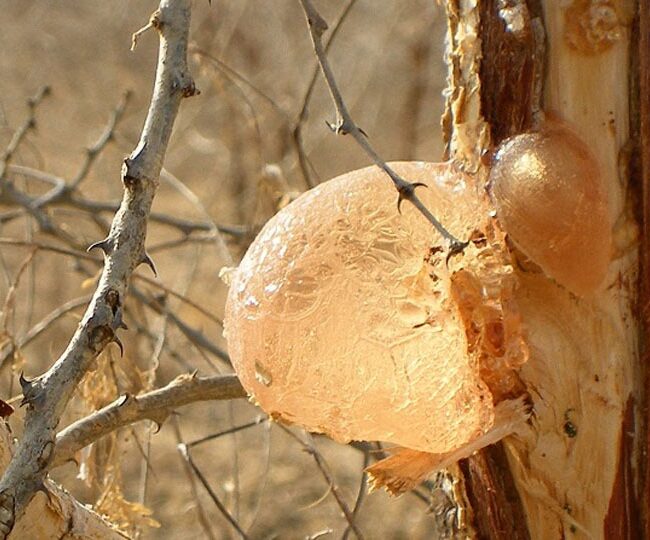 Acacia gum texturing supplier for bakery: improves bread quality
Studies have shown that Acacia gum enhances softness in 2 varieties of bread: white bread, and gluten-free loaves — the latter which are increasingly popular for consumers. Trials of different types of Acacia gum (gum from Senegal, and Seyal gum from Sudan) were added to bread. The laboratory of a manufacturer Acacia gum for nutrition conducting tests discovered that when Acacia gum texturing supplier for bakery is added at a rate of 3%, the softness of loaves is enhanced by 25%, due to overall improvement in grain litheness. Consumers enjoy enhanced suppleness in loaves and other baked goods, and suppliers reap the benefits of improved shelf-life. The same trial deduced that acacia gum improved shelf-life as much as 50%, prolonging the life-cycle of bread beyond the typical short-few days bakers are accustomed to. The same trial concluded by soliciting the opinion of 58 bread-lovers among the general public. Their consensus was that flavor was improved for white bread when Acacia gum was added at a rate of 3%. In regards to gluten-free bread, Acacia gum improved the flavor when added at a rate of 1%.
Acacia gum texturing supplier for bakery: a prebiotic superfood
Acacia gum is a somewhat underrated hydrocolloid, but suppliers insist that bakers and other manufacturers of bread, baked goods, pastries, and cereal should take it more seriously. Customers of a supplier of Gum Arabic E414using Acacia gum should know that the ingredient is organic, sustainably sourced, and with a whole host of health properties. Acacia gum has an incredibly high fiber content; because it's composed of 90% fiber, it can be described as a prebiotic (although not when included in bread in Europe due to EU regulations; it occurs in bread at too small quantities to be marketed as a "prebiotic food"). Acacia gum texturing supplier for bakery providers consider the food to be sourced at such high-standards that it qualifies as a Fairtrade product; the only reason this designation has not been pursed passionately is that Acacia gum is for other businesses and not a direct-to-consumer product.
Get a better baked product with Acacia gum texturing supplier for bakery
Acacia gum is an excellent overall hydrocolloid for bakeries. As a natural prebiotics gum supplier for vegan food, this hydrocolloid is rich in health benefits. This emulsifier improves the quality of bread on a wide-range of factors, including texture, color, smell, and taste — all the qualities consumers look for in a perfect loaf. Acacia gum has great benefits for manufacturers as well; shelf-life is improved with no less for quality. As well as Acacia gum texturing supplier for bakery enhancing grain suppleness, it can also enhance the water-retaining ability of starches, so is great for cakes.