Karaya gum
Supplier and manufacturer of natural hydrocolloids – Acacia & Karaya gum
Are you looking for a supplier of natural hydrocolloids for stabilizing, emulsifying and thickening needs for your products? As a supplier of natural hydrocolloids, we can provide you high-quality ingredients for various solutions. Learn more about our hydrocolloids and how they can serve different needs in a variety of industries.
Food Industry
Give your food products the perfect shape, bite, texture, and stability. We can help if you want a stabilizer, film former, whipping and foaming agent, carrier, or binder. We are an organic acacia gums supplier for food applications focusing on meeting all your needs. As a supplier of natural hydrocolloids, we can support you in your efforts of making the perfect desserts, sauces, and bakery glazes, among others.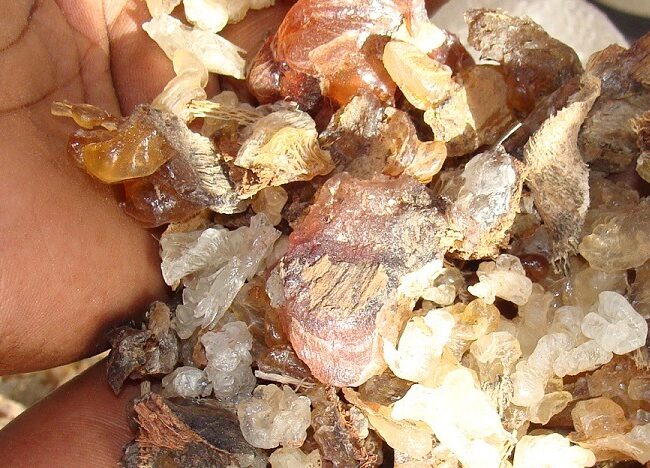 Confectionery Industry
Acacia gum is vital for the confectionary sector as it helps in thickening soft candy, chewing gum, icing, and several other food products. It acts like an excellent stabilizing and gelling agent and gives products an exciting mouthfeel with long-lasting flavor release.
Pharmaceutical Applications
Like gum, natural hydrocolloids are crucial ingredients in most pharmaceutical preparations due to their abundant availability, biodegradability, and overall non-toxicity. Hydrocolloids are now competing with most synthetic polymers in many pharmaceutical formulations. They are mainly used as suspending agents and rheology control and also for providing multiple beneficial features to syrups and other liquid medicine compositions.
Sugar Reduced Products
Creating food and drinks that contain significantly less sugar, calories, and fat, without affecting the flavor and texture of the food is quite challenging. However, as a gum acacia supplier for sugar reduction, we can equip you to overcome this concern as you move towards creating healthier products. Besides, acacia gum reduces the glucose response of drinks and food, resulting in better bowel function, immunity, glycemic index, and gut health.
Why Choose Us for Your Supplier of Natural Hydrocolloids
As an experienced producer of high-quality hydrocolloids, we appreciate the importance of guaranteeing the highest gum standards. All of our karaya and Arabic gum suppliers are carefully chosen to match our company's core values. We spend significant time developing good relationships with all our clients and suppliers. We're also continually improving our service standards to maintain our good reputation.
We visit all the gum Arabic spray-dried powder manufacturers and suppliers periodically to monitor their output and standards. This strategy aims at guaranteeing that your orders will always arrive on time. What's more, we also track all our shipments and update you on delivery. As your trusted supplier of natural hydrocolloids, we ensure full traceability on all our hydrocolloids, and can easily trace the source of any order that we dispatch.
We Are the Best Supplier of Natural Hydrocolloids in France
Our broad product portfolio, as a supplier of tree exudates, has all the hydrocolloids you need for various applications. We can also customize and recommend the best gum products based on what you want to achieve. With our combined capabilities and know-how, these hydrocolloids are fully supported and backed by our unrivaled industry experience and knowledge. This approach enables you to maximize your investment, whether it is for improving process efficiencies or developing new products in a bid to venture into other markets. Our natural hydrocolloids serve a broad range of applications and industries. Do you need a supplier natural hydrocolloids? Contact us today to learn more and request a quote.