Acacia Gum
World Leading Supplier of Gum Arabic E414
Are you looking for a reputable gum Arabic supplier in France? Look no further than Alland & Robert. Located in Normandy, France, Alland & Robert is family-owned and was founded more than 135 years ago.
About Us
The co-founders Alfred Robert and Francisque Alland created the company in 1884 to supply acacia gum and other natural gums. After six generations and several developments, the company still specializes in natural ingredients and has 90 employees. With the setup of our third spray-drying facility during 2013, we now produce more than 15,000 tons of natural ingredients each year. Contact us now for a free quote!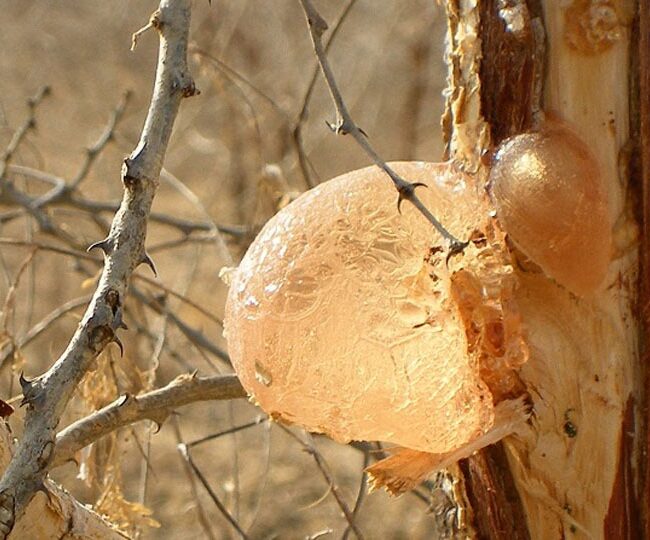 Supplier of gum Arabic E414
A dedicated Research and Development program accompanies the expansion of our warehousing and production capacity. The research team delves into testing, enhancing, and developing products to satisfy our patron's expectations and become a credible Supplier of gum Arabic E414. Our Research Center conducts practical studies focused on customers and finding new applications.
As the world leading supplier of gum Arabic E414, we have created a technological facility for customer training and research. Our top products include Gum Karaya, Gum acacia, and syndeo.
What is gum Arabic E414
Gum Arabic, also referred to as gum acacia or the E414 food additive, is grown on trees in arid areas of Africa's gum belt and semi-arid regions of southern Sahara. It works as a natural stabilizer, texturizer, emulsifier, and fiber source in beverage and food formulation.
Acacia senegal gum for pharmaceutics is among the most vital medicinal plants and has long-term health potential that can be harnessed as phytopharmaceuticals to treat or manage a panoply of multiple illnesses. We produce Gum Arabic through the tapping process, which involves the removal of barks from the Acacia tree, thus exposing it to the arid climate.
Merits of Gum Acacia
Metabolic Health
Since we are also a dietary fiber gum acacia supplier, we know Ingesting soluble fibers help with digestion by improving the rate of nutrient absorption into your bloodstream. This helps in regulating levels of blood glucose after meals. Studies show consuming 20g of gum Arabic reduced levels of blood glucose as compared to consuming glucose alone.
Wound Healing
Gum Arabic E414 is applied to topical treatments to heal wounds, scientists, researchers, and doctors believe this effect is possible because of its chemicals such as flavonoids, glycosides, and alkaloids. There are animal studies that show that acacia may help treat ulcers.
Good Fiber Source
Being of an experienced supplier of tree exudates, we know gum acacia has WSDF (water-soluble dietary fiber) that's good for your health and helps control your cholesterol levels. WSDF helps in keeping a healthy weight and perfect for general cardiovascular health. The FDA (Food and Drug Administration) has made changes to its regulations to accommodate gum acacia's practical utility in various popular foods such as juice, yogurt, and cereals.
Helps with oral health
Alland& Robert, supplier of gum Arabic E414, have found evidence of gum acacia's oral treatment properties. Their research shows that chewing gum Arabic for a week minimizes dental plaque compared to chewing no-sugar gum. Other studies show applying acacia gel ion your teeth for six weeks can reduce plaque.
Satiety and decreased caloric intake
From their R&D department, Alland &Robert found out that consuming gum Arabic assists digestion by adding softness and bulk t the stool; this promotes healthy and regular bowel movements leading to satiety. In a study, healthy volunteers ingested 10g of gum Arabic; they reported an improved feeling of satiety after three hours.
Why we are the top supplier of gum Arabic E414
Pharmaceuticals medicines and cosmetics also use gum Arabic as an emulsifying agent, binder, or viscosity-improving agent. The food industry also needs gum Arabic in beverages emulsions. Are you looking for an acacia gum supplier for cosmetics? Are you searching for a gum karaya powder supplier and exporter?
Alland & Roberts is a reputable supplier of gum Arabic E414 and sources its materials from several countries worldwide. Our company is also BRC certified and audited annually. This means we have excellent manufacturing processes to produce safe products that surpass our patrons' quality levels.