Acacia gum
Organic acacia gums supplier for food applications
Did you know that acacia gums can be used in all kinds of food applications? It's desirable binding, stabilizing, and emulsifying properties make it an excellent choice for food industries. Discover more uses of this hydrocolloid from a leading organic acacia gums supplier for food applications.
Factors That Make Acacia Gum Ideal for Food Application
Acacia gums are primarily used in the vast food industry for various reasons, including the following:
Thickening agent – Acacia gums are used to promote a balanced, textured thickening for foodstuffs like gravies, soups, jam, salad dressings, cake batters and sauces. It is also applied when processing desserts and puddings.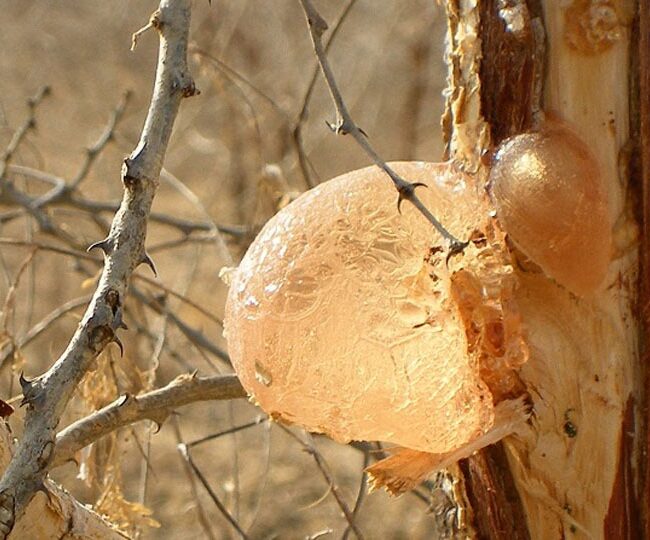 Emulsification – Acacia gums when applied as emulsifiers help to stop the oil droplets from separating from the water. Emulsification is necessary for the manufacture of certain products like margarine since their ingredients consist of both fats and water.
Stabilizer – The binding property of natural hydrocolloids like acacia gum helps to hold food components together and prevent any physical changes. This stabilizing effect ensures that processed foods stay fresh and last longer.
Crystallization inhibitor – Producers of candies, ice cream and sugar syrups use acacia gums to avoid ice crystallization. Hydrocolloids also preserve dairy products by adding texture.
Water retention – Acacia gums are excellent at water retention, which is essential for baking. It also maintains moisture in frozen, process foods to avoid syneresis.
How Acacia Gums Are Used in Food Applications
As an organic acacia gums supplier for food applications, here are some of the main areas we can support your food processing needs:
Dairy Products
Acacia gum is added to dairy products like milk to impart body and richness through suspending the ingredients. Here, this natural hydrocolloid serves as a stabilizer and binder. It is vital in the processing of milk products, ice cream and other dairy products.
Confectionary Products
Acacia gum works in confectionery products as a film former, emulsifier, sugar crystallization management agent and bulking agent. It is also the preferred natural alternative for producing high quality, low-calorie candies. Besides, it's a great flavor carrier that imparts long-lasting and fresh taste.
Beverages
One of the notable areas we can support you as an organic acacia gums supplier for food applications is in the beverage sector. Acacia gums stabilize emulsions, suspend solids, add healthy dietary fiber and are mainly responsible for that foamy effect on beer glasses.
Health Supplements
Most weight loss products require a stabilizer for increasing bulk within the stomach. Gum is also a cholesterol reducer as it's a low-calorie item that is generally considered safe for most people.
Processed Vegetables and Fruits
Another special responsibility as an organic acacia gums supplier for food applications is that our products help in preserving vegetables and fruits. Pureed vegetables and fruits, candied fruit, vegetable sauces, canned vegetables and various other processed items containing vegetables and fruits are prepared with gum to achieve longer lifespans.
Processed Meats
Hot dogs, canned fish and luncheon meats, among other processed meats will often contain acacia gum. Also, most preserved fish or meat, meaty sauces and soups, and dried egg items contain gum Arabic.
Reach Out to Us
Our deep experience and application knowledge as organic acacia gums supplier for food applications we can support you improve thickening, suspension, sensory performance and stabilization in your food products. Are you in need of an organic acacia gums supplier for food applications? Contact us today!