Acacia Gum
The health benefits of acacia gum in nutrition
Acacia Gum for Nutrition
Gum acacia (gum Arabic) is a dried plant exude that's derived from 'Acacia Seyal', 'Acacia Senegal and 'Wildenow var. Senegal'. As the top gum arabic supplier in France, one of our important sources of gum acacia is acacia Seyal and acacia Senegal. Acacia gum tree sources thrive in Africa's gum belt and the African Sahara.
Acacia Senegal produces acacia gum that's orange-brown or pale with a glassy structure, thus is also called hard gum. Acacia is referred to as flaky gum.
The gum has a blend of glycoproteins, polysaccharides, and arabinogalactan oligosaccharides. It's highly soluble in water and stabilizes water and oil combinations as well as emulsions.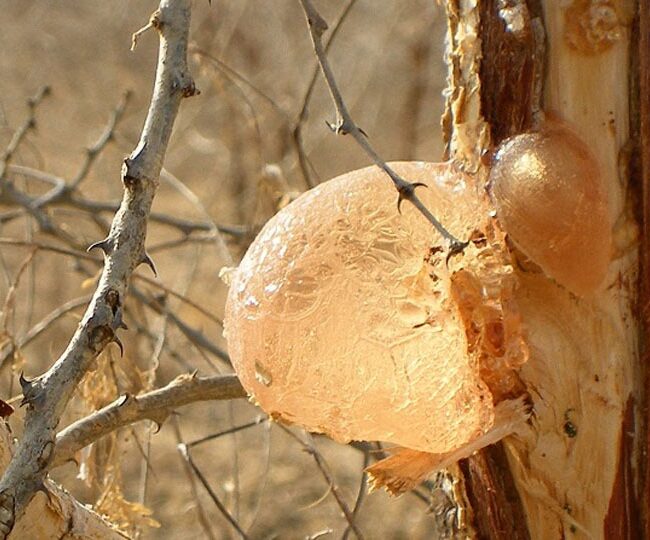 As a reputable Arabic gum encapsulation supplier and major manufacturer acacia gum for nutrition, we understand that flavor encapsulation is gum Arabic's main uses.
Why Choose Us
Alland and Robert stands out as the major manufacturer acacia gum for nutrition. We focus on agglomerated and spray-dried products of gum acacia. We are also the major supplier of natural hydrocolloids and related Gum acacia blends, thanks to our 135 years of experience. We're recognized worldwide by the largest food manufactures and companies.
We manufacturer acacia gum for nutrition and export our gum acacia products to more than 70 countries in various continents through a network of thirty-nine distributors. We are also a trusted Acacia gum texturing supplier for bakery since our gum ingredients offer better baking performance while providing perks in processing in the final product.
In bakery, gum acacia helps extend shelf life, improves nutrition, and increases texture. Our gum Arabic products are fast dissolving, contain enhanced granulometry, and deliver top-tier performance.
Extremely soluble gum acacias are ideal for utility in aqueous applications such as confectionery and beverage.
Gum Acacia Benefits
Treats eye and respiratory infections
Alland and Robert, manufacturer acacia gum for nutrition offers gum acacia for use in treating sore throats, cough, inflammations, and eye illnesses such as urinary disorder. Acacia contains medicinal properties that help treat eye inflammation.
Boosts Oral Health
An acacia species called the 'Acacia catechu' is infused in dental products such as mouthwash for preventing gingivitis. As the leading manufacturer acacia gum for nutrition, we also produce powdered acacia, which may be used in herbal toothpaste to clean teeth without causing abrasion. A 1999 study proved that this tooth powder cleared tooth plaque adequately.
Good Fiber Source
A study proved that ingesting 15g acacia gum in a fluid form (daily), helped in managing plasma cholesterol in the blood. Acacia gum contains WSDF (water-soluble dietary fibers) that assists in keeping your cholesterol within control. WSDF also helps to maintain a healthy mass body weight ratio and is beneficial for your cardiovascular health.
Food Products
Alland and Robert is also an acacia gum supplier in food flavors. The gum is incorporated in sweets, oriental gastronomies, and chewy candies. Products such as soft drinks, yogurts, mascara, and gummies require gum acacia for emulsification. Gum acacia acts as a stabilizer, dietary fiber, texturizing agent, and transporter.
Wines
Aside from being the leader in manufacturer acacia gum for nutrition, Alland and Robert is also a producer of high quality hydrocolloids. Our gum acacia works as a shielding colloid in wines to boost their stability within the bottle and prevent the coloring substances from precipitating as titrates and pigments. It also boosts balance and the wine's organoleptic characteristics, thus reducing astringency and bitterness.
Cosmetics
Alland and Robert is also an acacia gum supplier for cosmetics. Our gum is a natural and safe stabilizer in skin lotions, mascaras, and more. Acacia gum delivers texture to all types of cosmetics, thanks to its texture improvement and thickening properties.