Karaya gum
Benefits of Using Karaya Gum in the Food Industry
Did you know that the Karaya gum stabilizer in food is a non-starch polysaccharide? Gum Karaya is one of the few gum exudations with various uses in the food industry and pharmaceuticals devoid of side effects. Karaya gum is used in various food and pharmaceutical applications that require texturing properties.
History of Karaya Gum in the Food Industry
Africans and Indians have been using the Karaya gum stabilizer in food for several centuries. Today, Karaya gum is a potent additive used in the food and pharmaceutical industries. The clean label additive is a soluble fiber with an exceptional digestive tolerance classified as E416 by the EFSA (European Food Safety Authority) additive referential.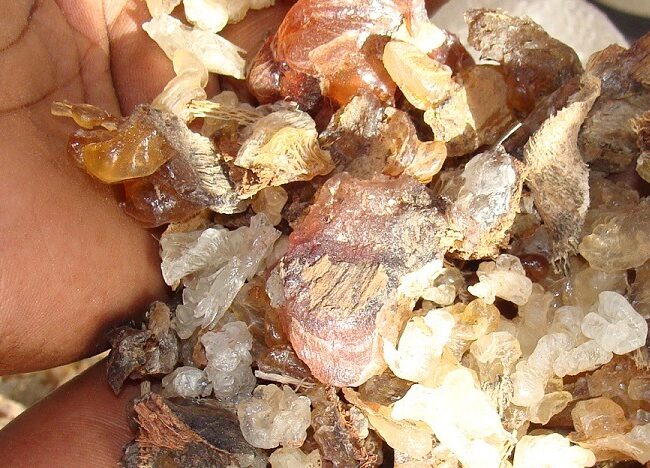 Your acacia gum supplier vegan nutrition products are rich in Indian and African Karaya gums' microbiological and physicochemical properties. The Indian gum is rich in microbial qualities, while the African gum has swelling potency and higher viscosity.
Karaya gum stabilizer in food is a natural soluble fiber that has no harmful effects on your health. According to the EFSA or the Joint FAO/WHO Expert Committee on Food Additives (JECFA), Karaya gum has no safety concerns.
Properties and Uses of Karaya Gum
Karaya Gum as a Thickening and Texturing Agent
Karaya gum stabilizer in food offers exceptional flowing properties needed for dressings, fillings, and low pH stability. The powerful texturing agent also delivers high viscosity with gum effects on textures even at low concentrations and provides freezing-thawing stability in ready-to-eat meals. Karaya gum has a formulation that is ideal for chilled meals warmed up by microwaves. It can also serve as a bulking agent, stabilizer, and flavor emulsifier.
Natural Fiber
Karaya gum stabilizer in food makes it a highly soluble fiber that increases fiber content to facilitate a faster and more natural way of losing weight. Slimming diets contain Karaya gum that's soluble at cold temperature and ensures satiety. At low pH, Karaya gum offers stability, making it an ideal component in the formulation of salad dressings/ dietary sauces.
Karaya Gum in Desserts and Ice Cream
Karaya gum is used as a texturing and thickening agent in desserts, sweets, and ice cream. In frozen desserts, Karaya gum stabilizer in food offers freezing stability to facilitate warming in the microwave. Ice creams can be formulated by Karaya gum for emulsion, stabilization, thickening, and texturing purposes. Its synergy with other hydrocolloids like the locust bean gum enables your dietary fiber gum acacia supplier and confectionary companies to make various ice cream flavors.
Why Work With Us?
Your acacia gum supplier in food flavors considers feedback from suppliers to improve the quality of goods and services delivered to local and international markets.
We integrate all our supplies into a value chain to achieve long term relationships with our clients, unlike other organic karaya gum manufacturers. We provide suppliers with logistics material, maintenance, training support, and lab technology.
Whether you are looking to find a supplier of natural hydrocolloids or supplier of gum karaya E416, we have you covered.
Engage With the Industry Leaders
Today, consumers are very enlightened and prefer foods made from organic ingredients. Place your food business on the pathway to success by partnering with organic Karaya gum manufacturers. We are a leading gum Karaya powder supplier and exporter in the food industry who is continuously improving service to our clients from our years of experience. Contact us today for all your karaya gum stabilizer in food needs.