Acacia gum
Your Trusted Acacia Gum Supplier for nutrition
Only a handful of people understand how their favorite gummy candy got its elasticity. Natural gum products from a reputable acacia gum supplier is a primary source.
Are you a business owner who depends on natural gum to produce your products? Whether you process gummy candies, textile, or pharmaceutical products, Alland & Robert is your one-stop acacia gum supplier vegan nutrition for quality and natural gum products.
Founded by Francisque Alland and Alfred Robert in 1884, we have had over a century of enhancing its gum products and karaya gum stabilizer in food to suit our customers' ever-changing needs and demands. During our inception, natural gum was primarily used as a textile treatment product.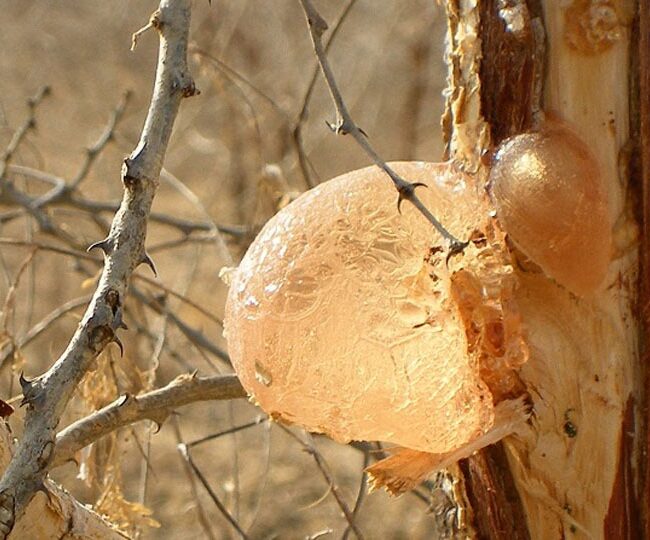 Through our thorough research and knack for sourcing quality materials, we have managed to process natural gum used across various industries that include, medicine, food and beverage, pet feeds, savory products, dairy food items, and cosmetics, among others.
The traditions and culture created by Francisque and Alfred have been passed down to six generations. The manufacturer acacia gum for nutrition continues to conduct business-driven research to gain further scientific information to enhance our gum products. Acacia gum supplier vegan nutrition gum products come from a selection of tropical trees that include acacia, shellac, tragacanth, and karaya.
Natural Gum Products from the Experts
At Alland & Robert, we are dedicated to supporting our customers while creating consumer-oriented, natural, safe products. That's why we established the Alland & Robert Research Center to facilitate scientific research aimed at enhancing our product line such as acacia senegal gum for pharmaceutics. Our team of researched include microbiology and emulsion professionals who are passionate about finding innovative natural solutions for your needs.
We take pride in creating top-quality gum products. Our pursuit of consumer satisfaction has compelled us to source the best raw materials. We are blessed to have a talented and knowledgeable crew that understands the various acacia and karaya tree species that deliver quality gum. We partner with reputable supplier of tree exudates across the "gum belt", which encompasses Africa's Sahel region and sub-Saharan countries, such as Ethiopia and Kenya.
As a renowned acacia gum supplier vegan nutrition, Alland & Roberts promises to deliver the required quantities of quality spray-dried grades of gum at the agreed-using times. To ensure we keep the promise, we have established state-of-the-art production facilities. The company boasts of three spray-drying towers built in 2002, 2007, and 2013, respectively.
Natural Gum Produced with the Environment in Mind
Even as we focus on providing our clients with natural products that meet their needs, we, acacia gum supplier vegan nutrition, adhere to environmental-friendly practices throughout each stage of our production process. We have competent teams of environmental performance professionals who understand what needs to be done to conserve the environment. They are always on the lookout for ways of controlling energy consumption and enhancing energy-efficiency.
As the world best supplier of gum karaya E416 and other top-of-the-shelf products, we schedule for occasional assessment of our production facilities to ensure that they remain environmentally sustainable. Our Port-Mont and St Aubin spray drying towers are the most-recently inspected plants as part of our action plan toward environmental improvement. Each of our production facilities is equipped with technologically-updated machinery that improves our "green" strategy.
Apart from that, we, as the leading acacia gum supplier vegan nutrition, are also implementing several measures aimed at improving our offices' energy efficiency. We also educate our employees on eco-friendly practices to feel welcomed and motivated to push this course forward. Alland & Robert also focuses on working with local suppliers to reduce transportation distances. By so doing, we are trying to reduce CO2 in the atmosphere.
Trust Us Delivering Health-First, Natural Gum Products
Our acacia gum supplier vegan nutrition company believes that health is wealth and we want to help accrue yours. Our karaya gum products are used in the pharmaceutical industry, thanks to its thickening and adhesive properties. Most notably, our karaya gum products facilitate the work of pharmaceutical specialists by providing bulk laxatives. Therefore, it is an active ingredient in the manufacture of medicine used for gastric and intestinal comfort.