Acacia gum
Acacia gum supplier and manufacturer for cosmetics products
Did you know that gum acacia is a versatile raw material with multiple applications? It comes from a natural source, acacia trees in Africa. The gum has several functionalities like binding, emulsifying agent, film building, coating agent, texture, and binding that make it perfect for varied uses. Learn more about acacia gum supplier for cosmetics and this unique product from a leading supplier of gum arabic E414.
What Is Gum Acacia?
Gum acacia or gum Arabic originates from the famous Acacia tree. The gum oozes from the tree through spaces or breaks within the bark. After some time, the gum dries out and hardens into small masses. Farmers then hand-collect the gum before sorting and further processing.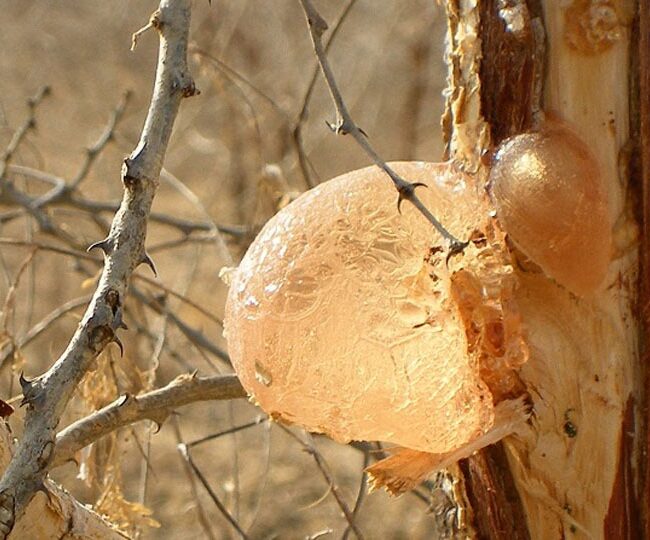 Key Uses for Gum Acacia
Here are some of the main areas an acacia gum supplier for cosmetics can support you as a supplier and producer of high-quality hydrocolloids like gum acacia:
1. Food and beverage
In the food sector, gum acacia acts as a natural emulsifier and supports in preventing flavor deterioration. Besides its emulsifying effects, gum acacia helps to stabilize foams, especially in soft drinks and beers. Even so, ensure you choose a reliable supplier of gum karaya E416 as such a strategy helps guarantee healthier final products in various food and beverage applications, from cereal bars and diary productions to beverages and more.
2. Cosmetics
If you are a cosmetics producer, you are likely to be in search of a reliable acacia gum supplier for cosmetics. That is because gum acacia acts as an essential stabilizer for various cosmetic products. This tree bark exudate also improves the viscosity and spreading properties of cosmetic items while also giving a smooth and protective coating.
3. Production of Confectionery
Gum acacia is a vital ingredient for producers of confectionery items like gums and jellies. It acts as a texturing and coating agent. It also acts as a sugar and fat separating agent and adhesive.
4. Industrial Applications
In industrial applications, you can find gum acacia in lithography, crayon production, and more. It is also a coating agent or film former for various industrial uses. Other uses include the manufacture of pigment and ink, paint, polishes, ceramics, etc.
5. Sugar Reduction
Consumers are increasingly seeking for food production processes involving low sugar levels. Fortunately, as a gum acacia supplier for sugar reduction, we can assist you in this crucial task. With gum acacia, you can reduce the amount of sugar in your bakery, dressings and sauces, beverages, and ice creams.
6. Pharmaceuticals
Many pharmaceutical companies use acacia Senegal gum for pharmaceutics. The gum is a stabilizer for emulsions and acts as a coating and binding agent for tablets and pastilles. It's binding and adhesive action also plays a significant role in syrups preparations.
Why Choose Us as Your Acacia Gum Supplier for Cosmetics
As an Acacia gum supplier for cosmetics, we have extensive experience as a reliable supplier of tree exudates, including gum acacia and gum karaya, for numerous applications. Whether you are looking for a gum acacia supplier for sugar reduction or a karaya gum supplier for thickener ingredients, we've got you covered. We source our gum from carefully chosen suppliers to deliver unmatched quality within a quick turnaround time.
We can also leverage our expertise as a producer of high-quality hydrocolloids and gum Arabic supplier in France to help you develop unique products using gum Arabic and gum karaya. As a renowned Acacia gum supplier for cosmetics, we have extensive knowledge of tree exudates. We can provide you with outstanding technical support to guide you as you choose the best gum acacia or gum karaya for your needs. Are you looking for an Acacia gum supplier for cosmetics? Reach out to us today!