Acacia gum
Acacia gum gummies supplier and manufacturer
Why We Are the Leading Acacia Gum Gummies Supplier
Are you searching for the best Acacia gum gummies supplier for your food, healthy, nutrition company? Alland & Robert has been sourcing, trading, and processing gum acacia for more than a decade. Contact us for more information about our services.
Acacia Gum Gummies Supplier
Gum Acacia is among the crucial ingredients in the creation of beverage emulsions. Alland & Robert is the leading acacia gum gummies supplier trusted by beverage companies across the world. Unlike chemically, physically, or enzymatically altered ingredients.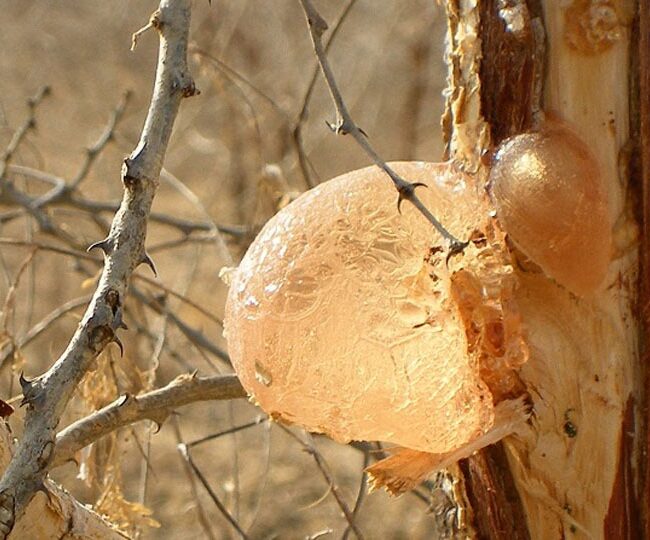 Gum Arabic is a dietary fiber and more than 90 percent soluble; thus, it's easily incorporated into a glut of applications such as dairy products, cereal bars, beverages, and baked food. Alland & Robert produces natural, Kosher, Halal approved Gum acacia.
Why Choose Alland & Robert?
Alland & Robert is your credible acacia gum gummies supplier for organic, non-GMO hydrocolloids. We massively invest in research and development to acquire details on organic gums and develop new uses. Our research is incredibly specific and helps us provide our customers with custom-made solutions. We believe acacia gum has multiple undiscovered properties, especially in terms of healthy foods and nutrition. Since 2012, we have spent €400,000 on equipment to compare various natural gums that contain polysaccharide polymers.
Initially founded in 1884 in Paris by Alfred Robert and Francisque Alland as a family enterprise, Alland & Robert sourced gum Arabic and acacia senegal gum for pharmaceutics from the Sahel and sub-saharan Africa and exported it to European entrepreneurs. It now exports to over 69 countries.
As a trusted acacia gum gummies supplier for more than 100 years, we possess immense experience in regard to this demanding market. We are the industry leader in organic plants exudates with a significant focus on Karaya gum and Acacia gum.
Gum Acacia
Gum Acacia originates from an Acacia tree within the Leguminosae family. It falls under the plant exudates class and is exuded via wounds and breaks in the tree's bark. With time, the gum dries out and hardens to a teardrop-shaped mass. It's then hand-collected, sorted according to grade, and processes further as required to a final product.
Gum Arabic is a non-GMO hydrocolloid containing polyvalent elements for various industrial applications. It's broadly used as a stabilizer in oil-water emulsions. As an emulsifier, it prevents flavor deterioration and uniformly distributes it within a product.
Besides being an emulsifier, gum Arabic adds constancy to foams (as in soft drinks and beer) and creates thin adhesive films that add flavor to nuts.
In pharmaceuticals, gum acacia from gum karaya supplier for pharmaceutical products is used an excipient and binder in tablets as well as tablet coatings.
Gum Arabic also treats digestive issues such as diarrhea and constipation since it contains sugars, fiber, and soluble carbohydrates. It contributes to digestion by improving the growth of essential bacteria in the intestines and stomach
Gum acacia is also necessary to treat bones and joints since it contains a significant amount of calcium.
GA from acacia gum supplier vegan nutrition is also believed to be an efficient solution against obesity. It provides a feeling of dietary satisfaction and contributes to the secretion of enzymes necessary to digest fatty material in your intestines. Thus, it assists in shedding excess weight.
As an Acacia gum gummies supplier, we also process gum Arabica to glue, paint, adhesive, cream cosmetic lotions, and paper companies
Alland & Robert sources, trades, and processes Gum Acacia and is among the leading Supplier of natural hydrocolloids this organic hydrocolloid across the world.
Summary
Most consumers demand clean sourcing and enhanced traceability of their food and beverages. At Alland & Robert, we intensely focus on sustainable development at various levels: social distance in the local populace, environmental protection, and economic growth in countries we source ingredients from.
We practice special care to grow and preserve the origins of our sourced raw materials, including acacia gum and karaya gum.