Alland & Robert obtains the EcoVadis silver medal for its CSR performance.
Alland & Robert has been awarded the silver medal on the occasion of the annual evaluation of the EcoVadis organization
Rewarded for its Corporate Social Responsibility management system, Alland & Robert obtains the EcoVadis silver medal. This score places us among the top 25% of companies rated by the platform.
This rating assesses the CSR performance of companies according to four criteria:
Responsible purchasing,

Impact of the company's activities on the environment,

Business ethics

Well-being of employees.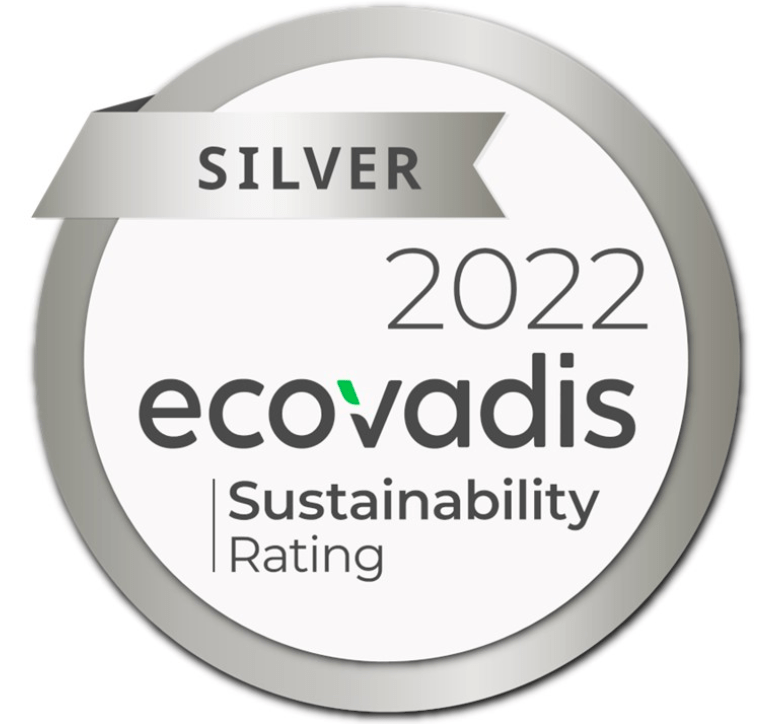 This assessement from one of the most trusted business sustainability rating agency highlights Alland & Robert commitment to put ambitious sustainability policy and objectives first, and our dedication to hard work in order to implement concrete actions and practices in our company and with our stakeholders.
The EcoVadis rating platform was created to assess CSR performance. It is based on 21 criteria and 4 main themes which are: Environment, Social and Human Rights, Ethics and Responsible Purchasing via an examination of the integration of the principles of sustainable development within the activity of each company.
This methodology is based on international sustainable development standards, in particular the Global Reporting Initiative (GRI), the United Nations Global Compact and the ISO 26000 standard. The objective is to set up an effective CSR management system, consisting of policies, actions and results reporting. In order to fully take into account the real impacts of a company, the assessment framework is adapted to each company according to its sector of activity, its size and its geographical location.