Alland & Robert Hosts Press Trip to Show Off Acacia Gum's Multiple Applications
On a sunny Monday in mid-December, we were proud to host both journalist Miriam Nice from the prestigious BBC Good Food and foodie influencer Elly Curshen at our R&D centre in Saint-Aubin-sur-Gaillon, France, for a day centered around one of the world's most useful and up-and-coming ingredients: acacia gum.
Fun Fact: The research centre is brand new and was opened in 2018!
We arrived in Saint-Aubin-sur-Gaillon from our Paris offices. The first activity was a presentation about the history of the company by our Marketing Director, Violaine Fauvarque! We are a family business that was founded almost 135 years ago, and we are committed to expanding and remaining independent!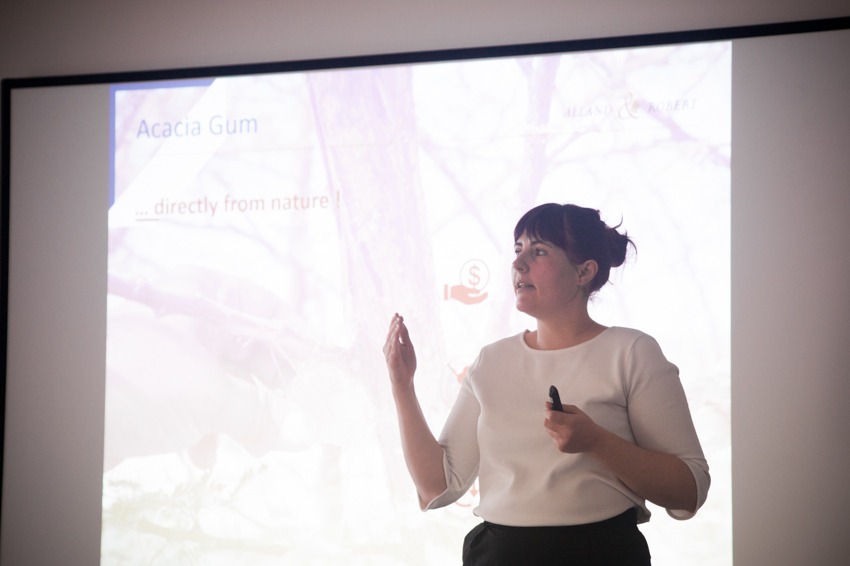 The next part of the day was the main event: an 'atelier cuisine'. With Miriam and Elly's help, we got to see how we can use acacia gum with agar agar as a replacement to gelatine in vegetarian and vegan panna cottas!
Top tip: when cooking with acacia gum, make sure you mix it with other dry ingredients. This makes sure it spreads through the final product!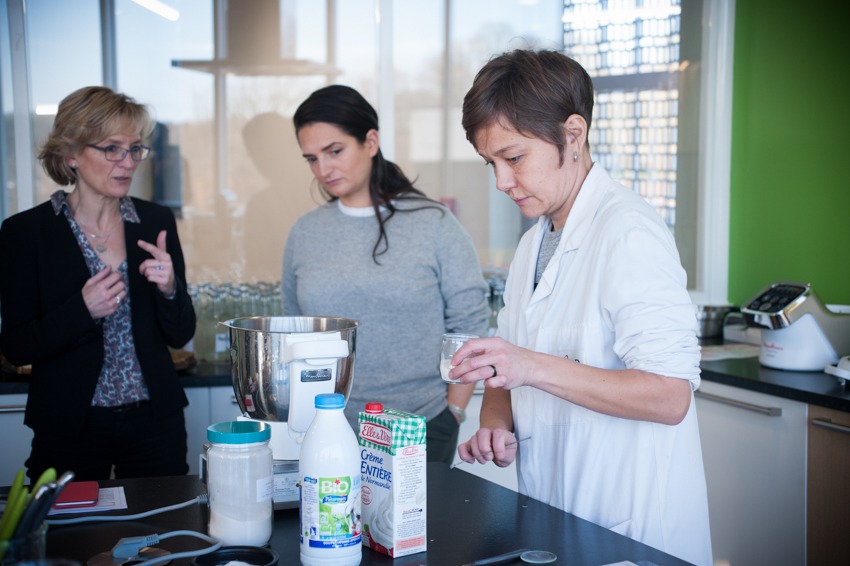 Time to compare some different products…
As we waited for the panna cotta to set, the next step was to compare different products with and without acacia gum. These included wine, sugar free ketchup and bread. The most interesting thing was the versatility of the gum as it did a different thing in each different product. For example, in the wine, it helped to remove the harsh tannin flavours. This made it smoother, whereas in the ketchup it helped give texture!
After this we went for lunch at a lovely local restaurant!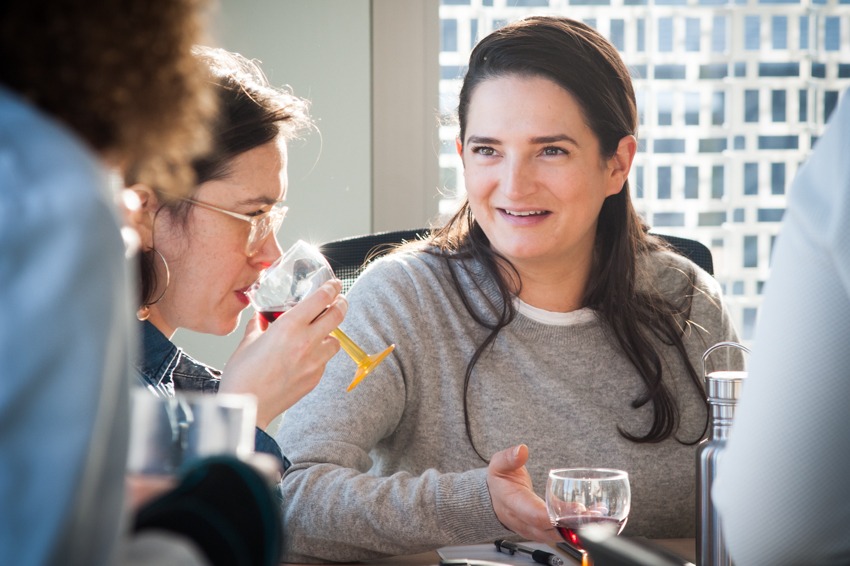 Then, after lunch, we went for an exciting tour around our research and development labs, led by the head of the department, Isabelle Jaouen. Here we got to see the various ways that we can use acacia gum in different liquids, and how they undertake their industry leading research!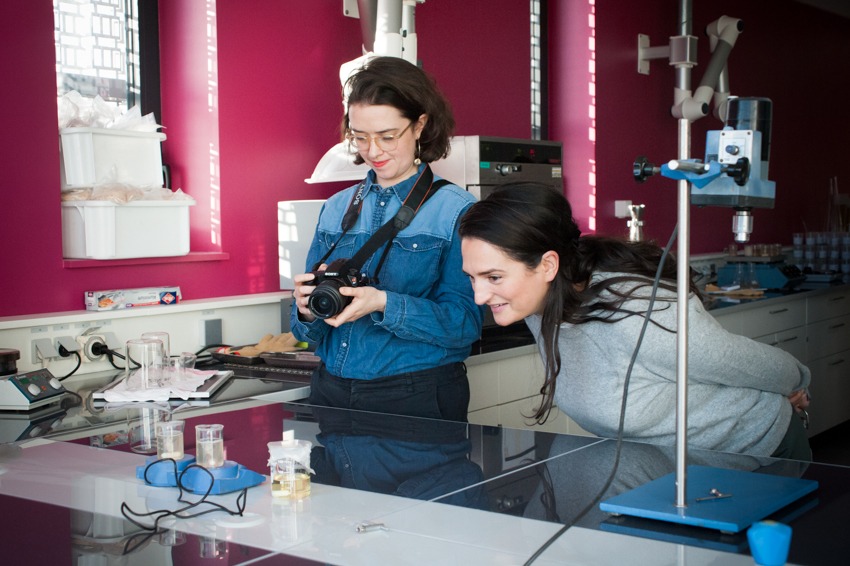 Finally, it was time for the all-important panna cotta taste test: could acacia gum really help make amazing vegetarian and vegan panna cottas?
The results were certainly resounding. Everyone agreed that both the vegetarian and vegan panna cottas had a significantly better texture with acacia gum added. The vegan one with coconut milk was a personal favourite of both Elly and Miriam!