Protecting acacias in Sudan
Since 2017, Alland & Robert has committed to support the Sudanese Forest National Corporation (FNC).
The FNC is an independent and self-financing entity exercising technical supervision over all forests throughout the country and issuing directives or take measures for protection and management of reserved and unreserved forests across Sudan.
The FNC is managing a project in El Fau for the rehabilitation of refugees hosting areas, and reforestation of these areas with acacia trees (acacia seyal and acacia senegal trees). Managed in collaboration with UNHCR (The United Nations High Commissioner for Refugees) and IUCN (International Union for Conservation of Nature), it has already produced 150 000 seedlings.
Because acacia trees play a key role in the lives of people, the FNC works to help empowering and training people and refugees population, while preserving the environment and rehabilitating degraded landscapes.
The FNC is working on producing and planting seedlings in East Sudan, establishing communities tree nurseries as well as training camps.
The FNC promotes collaborative and sustainable land management system, which integrates woody perennials with crops and/or animals on the same land for greater productivity. Acacia seyal and senegal trees are interspersed in rows of sorghum, sesame and vegetables.
The global aim of this project is to reduce the pressure on the established forests, but also provide alternative energy sources to fuel wood. It will also empower the populations and especially women by training them to work with mud stoves, and save time and energy in their activities.
Finally the project involves both local populations and refugees to work together on the establisment of community woodlots, and helps creating a sense of community and solidarity.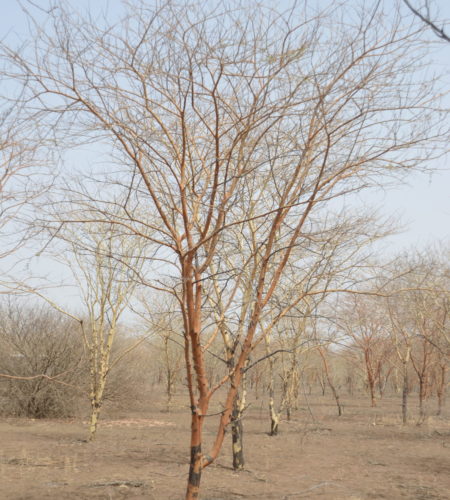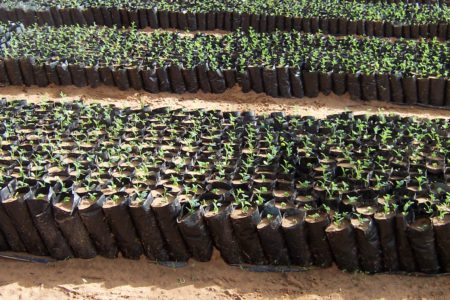 Discover our other actions to developp communities